We all have witnessed the power of Social Media, but during Emergencies? Yes, they do. People are too obsessed with Social Media (eg., Facebook), even a woman can poison her family and run with her lover or much worse, kill her baby for Farmville Interruption. Social media is nothing but the use of web-based and mobile technologies to turn communication into interactive dialogue.
Below we shared another useful Infographic that clearly shows how we use Social Media during Emergencies.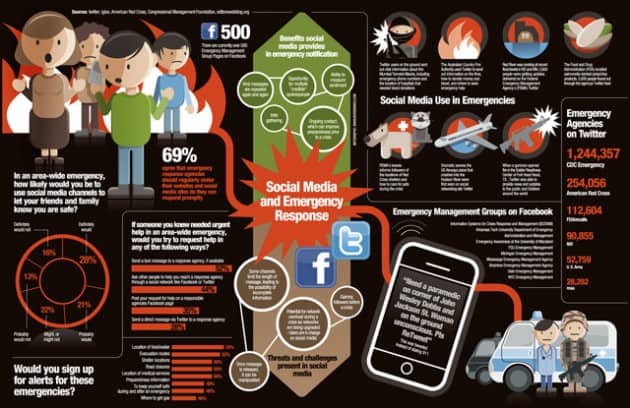 Use this link for larger version of this infograhic.
Data and Image Credit : CreditLoan