Apple Mac OS X default CD or DVD Writing software may not be user friendly for many. And you dont have to shell out some money to buy a software on app store as you can find the best CD or DVD writing software from third party websites. If you are looking for free software to burn dvd on Mac OS X, then here we got an excellent and simple utility that comes handy.
Burn: Free DVD Burner for Mac OS
Burn is a free app that comes for Mac OS X with very simple interface to be the best dvd burner for mac.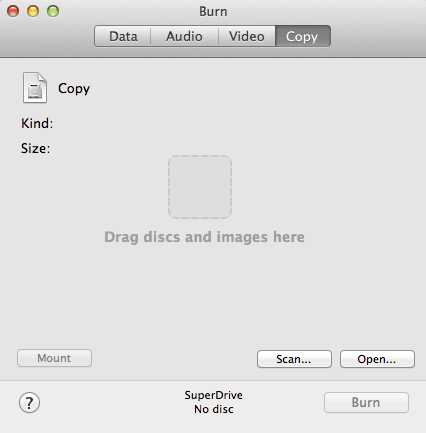 The simple interface is one big success that people love this utility to burn CD or DVD easily. If you like to write data disc then choose the first tab and select the files that you want to burn on your CD or DVD. Audio and Video got separate tabs as well.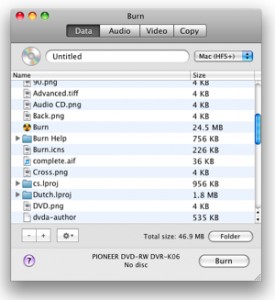 Burn Copy, is a simple DVD to DVD or CD to CD Copying utility where it best suited for Disc Images burning process.
DVD Copy feature works super fast and you dont have to try out any paid programs for just copying a disc to your local hard drive or to another disc. You may connect another USB Drive and copy dvd to dvd or cd to cd quickly using Burn Tool for Mac.
Burn is a freeware and can be downloaded from its official download page. I hope this software has saved your time and money. Will bring more this kind of freewares for your Mac and do subscribe to our Feeds or Like us at Facebook to stay updated.
This article is written by Robin. He is a Freelance Content Writer and Blogger, who also works for DVDFab. Premium software always performs best when it comes to video and audio converting.