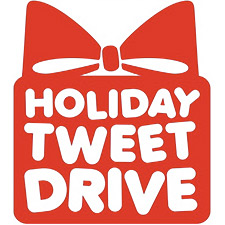 The Holiday Tweet Drive is a nation-wide toy/clothing drive that uses social media to give back to children who are less fortunate and spread some Holiday cheer along the way.
This event is takes place almost everywhere. Holiday Tweet Drive entirely powered by Twitter. At each local Tweet-up, participants are asked to donate a new toy or new article of clothing in exchange for an evening of networking and holiday cheer.
Rather than paying a small entrance fee for other Tweetups, you can generoulsy donate a NEW toy or NEW article of clothing. Each donation will go to a local shelter or charity from each city.
If you create a similar Event, check 5+ Useful Websites To Create Events On Twitter.
Note: If you are unable to attend your city's Tweet Drive event , but would still like to donate, you can either Tweet us @TweetDrive2010, or fill out our contact form so we can put you in touch with your city's event planners. If there is not a Tweet Drive event in your city, please check out Toys for Tots for your nearest drop off location!
Also Check : HOW TO: Turn Your Christmas Gifts Into Charity Giving