It is interesting to know that Firefox is the second most used browser behind Internet Explorer. From CNET's Worldwide Browser Usage Share report released a few days back, Firefox holds 22.8% share of the market, which means that 1 in every 5 users use Firefox as his or her preferred web browser.
Internet Explorer has been around for so long such that when other browsers such as Firefox, Chrome and Safari came out in the market, I was so used to and satisfied with IE that I wondered why anyone would bother to download new browsers which to me were like… treading into unknown waters.
I don't remember why I eventually used Firefox but while I have always been satisfied with Internet Explorer and think that it is good, I found that Firefox is actually better. Let me tell you why I favor Firefox:
#1 – Auto-complete Function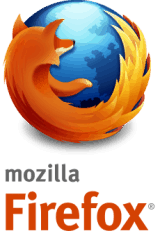 I'd say that this is the main reason why I am so greatly fond of Firefox. I don't have to type the complete URL of the website that I want to go to in the location bar; I just need to type the little that I have and Firefox will complete it for me. It's great because I can't always remember the full website address and of course, I don't want to type the whole thing out even if I do.
How does Firefox do this? It searches for possible matches from your browsing history as well as those that you have bookmarked and tagged. These are all saved as archives in the library. This feature is definitely handy and convenient, and of course, speeds things up very much too.
#2 – Tags and bookmarks to organize favorite websites
Tagging bookmarks is easy; just click twice on the star that's located at the end of the location bar. Tagging bookmarks according to their respective categories makes it easier for me to find my favorite sites in the future. Smart Bookmarks will even allow you to access websites according to those that you have newly bookmarked, most visited or newly tagged. You can even choose where to save these bookmarks.
It isn't a problem too if I want to give several tags to a website. This concept is similar to the tags that we labeled our blog posts. Just as a simple example, the website cnn.com can be tagged "news" as well as "world sport", making the website listed under both categories when I want to access it later.
#3 – Security on the Internet
Firefox has advanced built-in security measures that protect the users' computers from Trojan horses and spy wares. There is also a color-coded system that alert users of suspicious sites to prevent fraud. This is especially handy when performing online financial transactions and trading.
A high level of privacy can be established on Firefox if you want to. You can choose to delete a particular website visit from the browsing history or simply clear the entire history. You could even turn on the "private browsing" feature and no one would ever know where you had been!
#4 – High speed
Firefox is touted to have the best speed for downloading. Although I have not used other browsers such Chrome and Safari much, I'd say that the speed is definitely better than IE's. A list of all downloads even appear in a table where you can delete or move them easily.
There has been claims that Opera is pretty speedy too. I have yet to give that a try… we will see when I get a chance to do that.
#5 – Customizable extensions
These extensions are add-ons that are created by users to allow you to customize your Firefox browser to your liking. Add-ons allow you to do things like recovering lost data if the browser crashes, having extra security features and having more functionality. I think of them as little "Firefox applications"; you can simply search for them and download the ones that you want.
So, there you are. My favorite web browser is Firefox. I suggest that if you haven't tried Firefox out (is that likely at all?), give it a try… After all, it definitely has something that made it the second most popular web browser in the world.