The world is an ever changing place and your business needs to be constantly updating with it to stay relevant and up to date. The best marketing tool for a business is your website and quality content is one of the most essential factors of a great website. Google and other search engines thrive on fresh content, but that's not the only reason to update.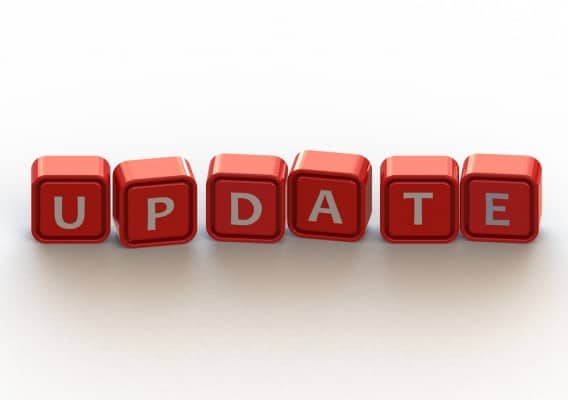 Why You Should Update Your Website Content For Better Results
Your website visitors want useful and informative information that engages them to take action within your business. So you should update your website content regularly. This will improve sales, keep existing customers returning, and increase your monthly website traffic count.
1. Search Engine Page Rank Improvement
Page Rank is the way search engines judge websites and rank them according to quality. There are many ways that these search engines judge websites, and content is one of them. Not only does the content need to be original, unique, and high quality, the content needs to be updated regularly. This does not mean to rewrite content daily or weekly. The best way to increase your ranking is to have high ranking links pointing to your site. If you have engaging page content and an updated blog, the more chance your website will be shared among social media and other websites.
2. Increase Traffic
A great way to update content without having to update your about us and home page statements is a company blog. A blog will allow you to post content when you'd like (weekly, bi-weekly, or monthly) about topics that interest you. It is best to set a schedule so your subscribers and readers can expect when content can be posted. It can also help you organize when you have to write and set posts to publish at a later date. Engaging content offers a reason for website visitors to return to your website regularly. Blog posts can be posted to social media networks and interest potential customers to your website.
3. Website Relevancy
If you want to keep your business name relevant in the mind of the web, updating your website is the best way to do this. By constantly writing new content, Google has a new reason with each post to index your website again. Review your website each month to find spelling and grammar errors, rewrite sentences, and change the style of writing to comply with user friendly standards.
While you are fresh in the rank of google, updating your content will also help you stay relevant with your customers. Existing customers that subscribe to your blog will hear from you each time each you post a new item. This will keep you fresh in the mind of your customers and increase the likelihood of them buying again from you in the future.
Writing blog posts on an industry related topic can also show your customers you are knowledgeable about your services. These are just some of the many benefits of updating your website content. Review your website monthly and determine if you can improve the content or start a blog.
This article has been written by JTB Studios, a leading Melbourne based Web Design agency.