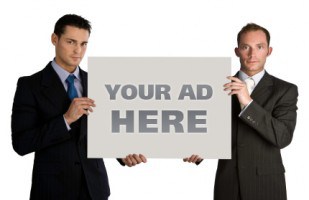 Advertising is the primary source of income for many blogs. Not because it's easy to implement, but it does help the visitors to get the relative contents with contextual ads. Advertising Networks like Google AdSense, Chitika, etc have made it easy to get the related ads for your contents on your blog. Beside these ads, one can earn much more money by getting direct advertisements or from sites like BuySellAds. But, one thing is different here, advertisers have to buy ad space on your site rather than displaying any ads. So, if there are no advertisers, the ad space is blank. To get advertisers from these networks, you have to do some optimizations which will help you to attract advertisers for your site. Here are the 3 ways to attract advertisers to your blog.
1. Blog Niche Matters the Most
Whether your blog is getting high traffic or not, Niche plays a big role in advertisements. Advertisers will only buy an ad spot on your site if they find that it would be beneficial for them. So, advertisers will find sites in which their ad falls, e.g., iPhone niche. So, instead of writing general topics, one should concentrate on his site niche to attract more advertisers.
2. Traffic is Second thing to look for
As first comes the site niche, second comes the Traffic. If you have a site on popular niche, but not getting a decent amount of traffic, then it is useless. Your site must be getting good amount of visitors per day in order to attract the advertisers. Because, advertisers will see if they get what they have paid for.
3. Site Ranking Matters, too.
Along with Site Niche and Traffic, Site Ranking is also an important part of a site. Site Ranking refers to Alexa Rank of your site, Google PageRank (PR), Compete rank, etc. When an advertiser falls on your site looking to buy an ad spot, he would surely check out the Rank of your site on different ranking sites. As Google PR is considered, you should work on it to improve it. The much better your site ranking is, the more chances that you got an advertiser soon.
The above three ways are the working methods to attract advertisers to your site. Share what other methods you apply to your site to get advertisers!
This article is written by Mahesh Makvana. He is a Student as well as a Part time blogger. He owns a Tech Blog TechListen, where he writes about all these things. If you wish to write for us, kindly check this.