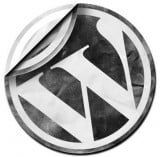 Using Ajax on your WordPress blog will help your web pages to respond very quickly and smoothly to user input by loading only snippets of data instead of the entire page.
Let me explain the use of Ajax in another way. Consider two scenarios.
Without Using Ajax : When you are logging into the WordPress Admin, it requires a URL redirection and complete page load.
Using Ajax : Users can log into WordPress Admin with no redirection or page load.
In short, Ajax helps your blog to reduce its load time by avoiding unnecessary redirection. Below, I mentioned 5 useful top class Ajax plugins to enhance and improve your WordPress Blog Comments section.
#1 – AJAX Comment Page :
Divides your comments into pages which will be shown animatedly with AJAX and JQuery to help visitor read your comments and give better look on your pages.

It works just like PageNavi but on Comment so the visitor will read your post more comfortable than before.
---
#2 – Ajax Comment Preview :
Ajax Comment Preview allows visitors to your site can preview their comments with a click of a button.

Other preview plugins don't know what sort of changes WordPress will make to a visitor's comment, but this plugin uses AJAX and other buzzwords to send each previewed comment through WordPress' inner voodoo.
---
#3 – iF AJAX Comments For WordPress :
AJAX enabled commenting based on the jQuery framework. This plugin will enable AJAX commenting in your WordPress blog.

This plugin will hook into the comments form and posts the user comment the AJAX way without reloading the whole page.
---
#4 – WP-Comment-Master :
An elegant and must-have comment plugin to better satisfy your visitors, it has two main features: AJAX comment posting and comment pagination.

WP-comment-master is developed mainly in jQuery to enhance the experience of commenting for your site visitors. Tt has two main features: AJAX comment posting and comment pagination.
---
#5 – AJAX Report Comments :
AJAX Report Comments is a simple yet powerful add-on for any WordPress blog, particularly larger blogs with a higher volume of user comments.

It provides blog visitors the ability to report an inappropriate comment to the blog's moderator with a single click using AJAX and email.
---
Other Useful WordPress Plugins To Enhance Your Blog's Performance :
4 Best Pagination Plugins For Your WordPress Blog
8 Great Plugins To Track WordPress Stats
12 WordPress Plugins To Enhance Your Blog's Performance
4 WordPress Plugins You Should Try Today
---
Have you tried any of these useful AJAX WordPress plugins? Do share your experience if so. 🙂