About.me is a new personal profile page provider that ties your social networking profiles like Facebook, Twitter, Linkedin, Flickr, StumbleUpon, your Email, Blogs and many more on one place. With this personal page, you can express your entire online identity on social media while keeping your individuality. About.me is just all about you around the web.
Why you need About.me personal profile page?
About.me allows you to build a single online identity, a personal profile page that points to all your content around the web. It's about more than just your Facebook or Twitter profiles, it's about your entire online identity. At present your online identity was fragmented across all of the sites you use every day, for example your relationship status, education, location on Facebook, your personal information described at  Twitter, your resume is outlined on Linkedin, and your technical stuff or your passions are presented in your blog.  About.me gives you a single webpage profile to bring your entire identity to one place in a simple and easy way.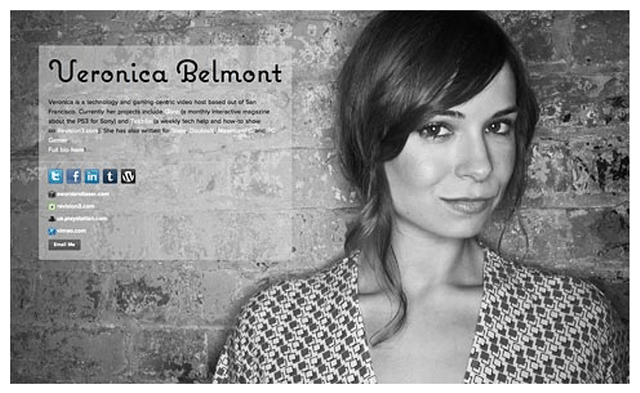 So with one link you can share your entire online identity to any one and you no need to give them links to your Facebook profile, Twitter profile, your web sites or blogs. You can save the space required to your profile links, websites, blogs on your business card to print some other information by just printing your About.me link. Even when you meet up with some one, or in bloggers meet ups you can easily share your entire web links with single URL.  Your cluttered email signature with many links will look good with one link.
That's not all you can do with About.me, They know you love to see the analytics of your profile page, About.me allows you to track your visitors, just like Google Analytics. Even you can check your activity on Facebook and Twitter like how many updates you posted, to whom you replied on Twitter, how many @mentions and who mentioned you most and more. This startup is acquired by AOL recently and launched to the public.
Check out some of the About.me pages – Tony Conrad,  Om Malik, Lindsay Campbell, Michael Arrington
In just 5 minutes you can create your personal splash page, with your photo as a background of the  page and point your About.me page visitors to your  identity around the web.  Add your social media profile's, blog links, RSS feeds, to your About.me profile services and don't forget to write your biography.
What more you need, Go to About.me to create your personal profile like my About.me profile.
You can also check this tutorial on how to create About.me profile.