Writing guest posts not only helps you to get recognition as a blogger but is also a well established way of increasing the traffic to your blog. Writing guest posts will let you to judge the quality of posts that you have on your blog and how well you are in guest blogging. Also tells how good you are a writer. Always remember, Guest Blogging does what Google doesn't, it is similar to Win-win situation, both the parties gain something!
Discussed here are some of the tips that will allow you to write very good guest posts and get a name, "good guest blogger".
1. Write your best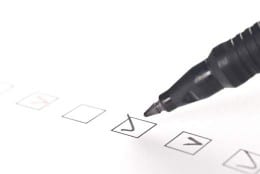 Write the best out of the best for a guest post, if you are going to write for the first time. Write only killer articles and use them for guest blogging apart from those that you use them for your blogging needs. Post some of the best and unique articles and you will find them grabbing readers and they'll show interest in your blogs as well. Also do take time when you write as this will give you a very good shape as a writer. Though killer articles are preferred in the blogosphere, articles less than 500 words are known to be read more in this fast pacing world.
2. Promote your guest posts
Let your own blog readers know about your guest post, for usually by increasing the traffic to the website of others blogs you are increasing the guest blogs to be read more and increasing the share of revenue that you will be receiving if the other blog offers revenue sharing. This is one of the jobs where you will be working without falling prey to the jealousy, selfishness and honestly. Guest blogging is like working as a community or a team. Also do not forget to promote your guest posts in social media and also in search engines.
3. Good Guest bloggers give more
As a guest blogger you will be interested in giving more and not be interested in gaining, for when you give you gain more. As a guest blogger do not blog for the outcome that you will be receiving, though in the end the result is that you gain more than you give. However, try to give more on your guest blog by putting in more efforts as this helps you to be noticed as a good guest blogger and you will find your guest blogging can become a very good hobby or a passion that is filled with fun.
4. Do not beat around the bush
When you write something, understand the point or the message that you want to convey and focus on a single main idea. Do not have multiple ideas clubbed up into your guest blog. It is a bad habit that can curb your readers and will make them get lost in the end of your blog, for they will not be able to make anything out of your blog. For example, in this guest blog the main idea is to convey some good practices and tips for a guest blogger to become a good successful guest blogger. You can contact G Squared if you want to make your blog properly designed.
5. Add some humor to your writing
Quick-witted articles and guest blogs will let you leave an impression in the readers mind for a longer time and they will talk and spread news about your guest blog to others and this way you are in the winning side. Be witty but see to that you humor hurts none.
A Good Guest Blogger/Author should also read these posts!
Guest Blogging: So Why Should You Care?
You Blog. Should You Guest Blog?
What Guest Posting On Blogs Is NOT About