Recently Microsoft launched their new mail service – Outlook.com. At first glance it's simple, elegant and sexy. Outlook is rich in features, the Metro UI, integration with Social Networks like Twitter, Facebook, Linkedin and Skype. Microsoft calls Outlook as a "Modern Email experience". I'm sure it's the best alternative to Gmail and it's a double punch for Google rival.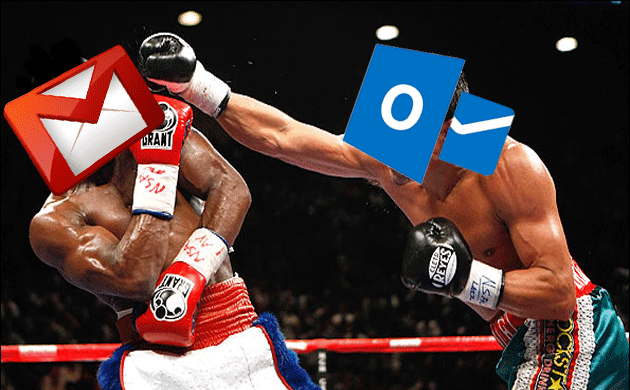 I'm using Gmail from 2008, but after Outlook launched (31st July 2012) I moved to Outlook, because of its features, stunning look and mainly Facebook integration and its loading speed. All the messages from my primary Gmail address are forwarded to Outlook, i.e., when I receive a new message in Gmail it sends a copy to Outlook so there is no need to open my Gmail account.
Here are the features what I loved in Outlook or the reasons why I moved to Outlook.
1. Cleaner and Minimal Interface
A much appreciable cleaner interface, mainly focusing on email content and there is no annoying ads. But its not responsive design, no problem there is a mobile version. It has 4 tabs at top – Mail, People, Calendar and Skydrive.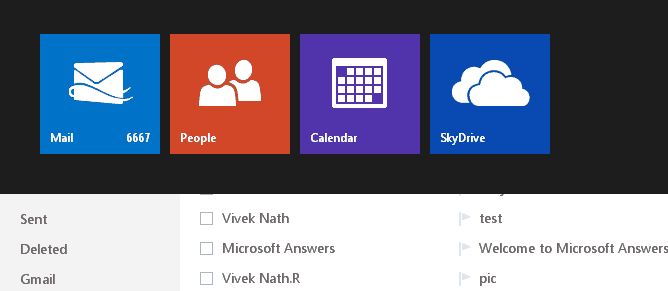 2. Social Media Integration
With Outlook you never miss any social media conversations, its seamlessly connects with Facebook, Twitter, LinkedIn etc. You can directly chat with Facebook friends while reading a mail in Outlook. Also you can retweet, comment and like on Facebook status updates, and much more.

3.Skydrive and Skype
SkyDrive, a cloud storage service from Microsoft is used here. If we try to send very large files it will automatically sent as SkyDrive links. So there is no size limit for email attachments. Remember Gmail's maximum attachment size is only 25 MB.
Microsoft integrates Skype in the near future and we can make video calls from the inbox. So let's wait and see how it is gonna help us.
4.Automatically categorize Emails
Outlook automatically categorizes newsletters, social updates, and photos. If you receive a message with a document as attachment Outlook will automatically categorize it into Documents.
You can also create your own custom categories for different types of mail.
5.Right Click Menu
I never see a right click menu options in any other email clients, I think Microsoft introduced this feature (if you know any other, please let me know via comments). If you right click in any of the messages you will get a bunch of handy options like Reply, Forward, Mark as Read, Delete, Junk etc.
6. Block messages from specific sender
I hate spam messages, yes I know you also hate. Outlook has a better option to block receiving messages from a specific address or from a domain. To enable this head over to Mail Settings → Safe and blocked senders → Blocked Senders.
7.Recover Deleted Mails
If you accidentally deleted an important email from your inbox, don't worry you can easily recover emails. To recover mails open Deleted folder in the left sidebar and click on the bottom link "recover deleted messages".
8. Keep a message at the top
Everyday you receive lot of messages in your inbox, quickly identifying an important message is hectic. When you flag a message, it stays at the top of your inbox.
Some of the above said features are also available in Gmail but in Outlook its implemented in a simple way. Microsoft engineers designed Outlook from the scratch, instead of just providing an upgrade to the existing Hotmail service.
On the very first day Outlook launched I secured my Email ID, hope you also secured your names.
Choice is yours, which one do you prefer?
This article is written by Vivek Nath R. He is a boy with replete of dreams, sspiring to acheive few and working to pursue a little. A Tech Blogger and founder of Digital Advices. If you wish to write for HBB, kindly check this.