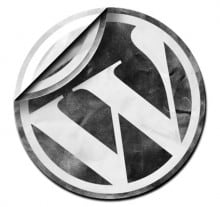 Every blogger or webmaster spends more time on making his website and starts blogging, we are very proud to be a blogger.
But if the website you are working on is crashed or hacked, then what you will do?? Always keep back up of your blog's files and database. Many of us forget to take backups, which is equally important to SEO and other stuffs. It is a MUST for every blogger. FTP the blog contents to your system regularly. It doesn't matter whether you are using shared hosting or dedicated hosting, backup is MUST.
Even if your database is compromised, you can restore it with the help of backup. WordPress Backups one of the recommended basic security tips.
Recently I had faced this problem and learnt some backup tips which I gonna share now here. Below I mentioned some simple WordPress Backups tips which will be useful to all the newbies out there.
Continue reading Solid Tips For WordPress Backups [Simple Guide]