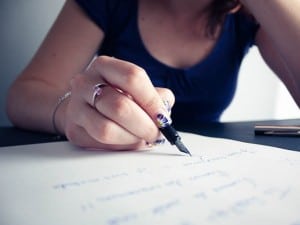 One of the big problems for all the young bloggers is exams, every young blogger faces this problem and they get confused whether to concentrate on exams or their own blog. Even if they leave blogging concentrate on exams, their mind will still be focused on blogging itself. So after completing a small research I'm now able to tell you about how to manage your blog during exams.
1. Seek Your Friend's Help
Building a good relationship with fellow bloggers is very important. A cup of coffee can do this. Ask your friend to manage your blog until your exams ends, like writing articles, accepting guest posts, approving comments, building links, etc by giving him the administrator rights till the end of last exam, this can be done by paying some money to him or doing it for free, it depends on your relationship. 😉
2. Make Use Of Free Time
Getting some time in between each exam can help you to approve some comments and make some conversations with your clients, fellow bloggers and readers. But don't drag the conversations and sit on your desk for a long time because you have to appear your exam on the next day.
Using a Smartphone instead of sitting infront of your desk helps you to save some time and get more marks in the exams. 😀
3. Hiring Content Writers
If you are a young pro blogger and make 5-6 posts in a day then hire content writers to write on your blog and give them the schedule for submitting the posts on particular dates. So you don't miss your loyal readers interest of reading your feed daily.
Hiring Popular Content Writers will increase your website traffic and also get more readers.
4. Getting Guest Posts
If you can't hire writers, then the only way to get posts without paying is from accepting guest posting to your blog.
How to easily get Guest Posts?
If you have good PageRank (PR) and traffic to your website then getting guest posts is not the hard, just make a list of guest posting writers by visiting a high level blog or search in Google for them and send an invitation to write on your blog. Done! Check your inbox or drafts folder in your blog on the next day.
You can also get guest posts from number of authors, there are some websites which do this job to you. Here are 5+ Websites That Will Help You To Get Good Guest Bloggers
These are my own methods to manage my blog during the exams and if you have any other ideas/methods please let me and the readers know about them. Hope you have enjoyed reading this article.