Students who are trying to get the best grades are frequently checking what their GPA is, but this can be tricky if you don't have the right resources. It is time consuming to continually calculate your GPA if you don't have the relevant software that can help you out. Using a free GPA calculator will help you to get the relevant grade point average and determine what scores you need to make in order to pass your classes. This is useful for students who have many priorities and need to calculate the most efficient use of their time.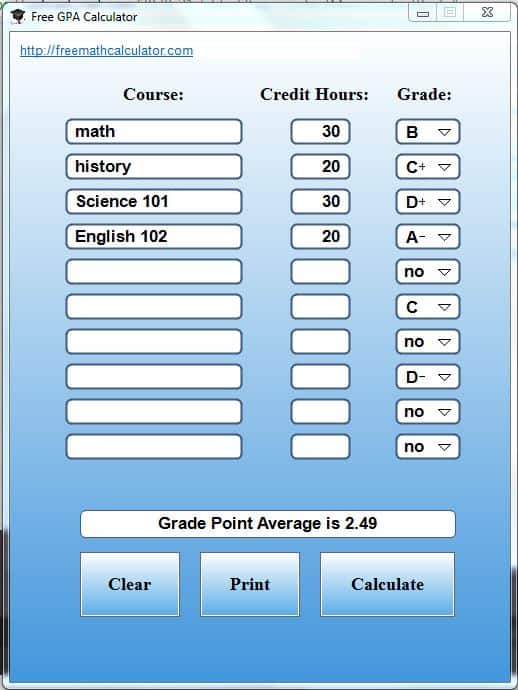 The best part about a free GPA calculator is that it is incredibly simple to use. Rather than computing all of the information on paper or with some other expensive program, this maintains an incredible interface that is perfect for calculating your grades. With this, you never have to worry about whether you are going to pass a class. Just plug everything into the calculator with a few clicks and you'll have the number that you need to turn into your goal.


If you found an error in this post, kindly highlight it & press Shift + Enter or click here to inform us.
Want to discuss your queries and interact with experts? You can connect with HellBound Bloggers (HBB) Facebook group for free!
On July 2, 2013 by Ram kumar in Desktop Apps | Short Link: http://hbb.me/1cM3KZF