We all know that PayPal is a multimillion dollar organization. The company has been successfully operating across the forefronts of the internet for a long time – and will be doing so in years to come. Like any other internet business, PayPal is also a website based operator at its core.
When people break the logistics of any web business's success to the point that it is solely operating through a website – things become clear. In today's online world, the state of security is at peril. What these big companies do is that they not only hire dedicated cloud penetration security service providers, but they also leave their doors open to 3rd party platforms.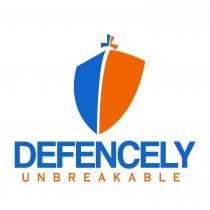 Defencely.com; a state of the art cloud penetrations security services provider was recognized by PayPal at the Wall of Fame web page. It would be very important to mention to the avid Hellbound readership that Defencely.Com is the FIRST Indian online company to receive such an honor from PayPal, among many other organizations on the internet.
The CEO of Defencely.Com; Mr. Ritesh A. Sarvaiya recalls his experience in midst of tremendous joy. "It was a long march; we keep on reporting vulnerabilities to online companies as an act of good intent for the entire World Wide Web community."

How the Vision Came to Be?
Merely suggesting that "good intent" was the sole driving factor for Defencely would be doing injustice to the company. The credit goes to Defencely's team members, but above all, to the valiant efforts of Mr. Sarvaiya. As the CEO of this company, he has been adamant on securing online companies ever since Defencely was founded.
As a matter of fact, PayPal is not the only organization to feature Defencely at its Wall of Fame; there are other big names, such as Apple, Zynga, SoundCloud, iFixIt and etc. What is the most common thing among all these acknowledgements? Hard work and due diligence through daily input is how this all came to be.
While this online Indian security company was in development phases, Mr. Sarvaiya, alongside his team mates, was busy reporting vulnerabilities to internet business owners of the industry. The intent was to merely inform them of the gaping loopholes and get recognition in return. This recognition served as a beacon of inspiration for not only the entire company team, but also to the CEO himself.
The Mission, however, Stays Incomplete:
For a security company, things don't stop at one end. While it is true that Defencely's name will always go down in the history of the internet to be the earliest and the only Indian company that was recognized by PayPal at its Wall of Fame web page, the main mission still lies ahead.
As the CEO of the company, Mr.Ritesh believes that the only way for his company to achieve the mission is to keep on working hard, to keep on acquiring new clients, and to keep getting acknowledgements from Microsoft, AT&T, RedHat and such other industry conglomerates. "While doing so, we are not only making the internet a safe haven for millions of users across the globe, but also sending out the word about Defencely as the only company to guarantee protection against hacks, exploits and advanced cyber-attacks," said the CEO recently.
Want to discuss your queries and interact with experts? You can connect with HellBound Bloggers (HBB) Facebook group for free!
On June 16, 2013 by Ram kumar in Security | Short Link: http://hbb.me/1bJ8O0k