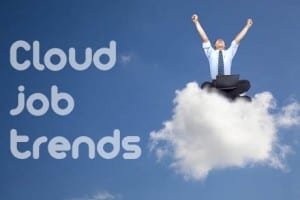 Even in a down economy, listings for data center jobs have increased steadily in the last few years, according to data from job-listing aggregator Indeed.com. Companies are especially interested in hiring candidates with green IT, virtualization and/or cloud computing expertise, said Robert Lemos in an article for CIO.com.
It makes perfect sense: the cloud and sustainability go hand-in-hand. While the cloud helps organizations address the need to drive efficiencies, slash costs, do more with less and use outsourcing effectively, it turns out the technology could also save the planet.
Besides its cost-efficiency, there's significant environmental advantage to choosing cloud computing technology.
Potential Cloud Computing Advantages
Jeff Norman, writing at CloudTweaks.com, says he and many others "are now wondering if this significant boost in economy and efficiency could potentially translate into an environmental advantage." In a 2011 report, technology products vendor CDW investigated the cloud's 'green' claims, and its Energy Efficient IT Report seems to corroborate the understanding that cloud computing can make a positive, potentially sustainable, green difference.
But at the moment, it's not exactly clear how, and how much, cloud computing can offer by way of sustainability, Norman cautions. Respondents to the CDW survey estimated that the cloud could reduce the use of energy by nearly 30 percent, but it's difficult to gauge.
Sustainability in the Cloud
Logically, the fact that cloud computing uses virtual means to store data, as opposed to tangible resources like paper, silicon, ink, and all the other components of a physical data center, points to its credibility as a green technology, he said. If you want to add even more weight to that argument, check out this infographic that details all of cloud computing's green benefits.
"Storing data on the cloud can mean a potential reduction in emissions and conservation of Earth's raw materials — both beneficial to the planet," Norman explains.
Cloud Career Opportunities
But despite the economy driving organizations into the cloud, there's a surprising dearth of information and publicity around both the business and environmental impact of the cloud and the jobs available within the sector. Getting the word out about the cloud and sustainability should go hand-in-hand as the technology continues to revolutionize the business world. If you have cloud experience and are green-minded, there's no better time than now to take advantage of the high demand for your skills.
This article is written by Sharon Florentine. She is a freelance writer who covers everything from data center technology to holistic veterinary care and occasionally blogs for Rackspace Hosting. If you wish to write for HBB, kindly check this.
If you found an error in this post, kindly highlight it & press Shift + Enter or click here to inform us.
Want to discuss your queries and interact with experts? You can connect with HellBound Bloggers (HBB) Facebook group for free!
On July 26, 2012 by Sharon Florentine in Webhosting | Short Link: http://hbb.me/12K1h13