Every business proposal is done using PDF these days but still Word plays it own role. It is a tedious job to convert a PDF file to word if the PDF has images and tables because I have never got them aligned in word. I do loads of conversions then and now but found it really difficult to do it with a help of software. So at last I decided to find some better online places to convert it. Believe me or not, it made my work really easy as I got the conversions done in seconds. There is no need to download and install anything on your PC as everything happens in a single click.
Here are the top 5 online places to convert PDF files to word,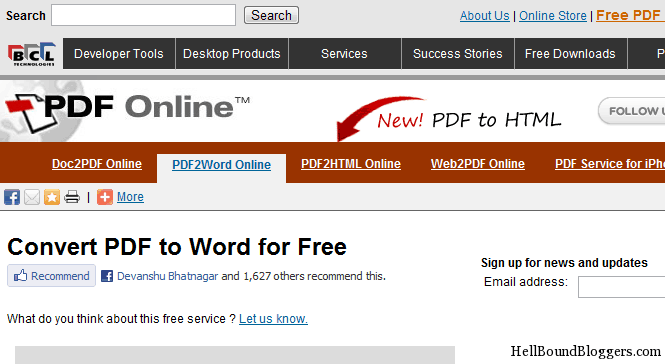 This is the place which I visit often if I want to convert any PDF to word. Do you know why? This site does not ask your E-mail ID or ask you to register as few sites do. All that you need to do is to Upload the PDF file and click Upload and Convert. The system will give you the word file with the correct formatting. Sounds interesting aren't t?
---
This is the second place I visit often as it has some extra features when compared to the previous one. You can convert any Password protected PDF by entering the password in the field given but this option is not available in Convert PDF2Word. Other options available are also pretty interesting as well. It allows you to convert the PDF to Word, Excel and Rich Text Format. You can even demand the image formats in the Output file but Of course the converted file will be sent to your e-mail. I have given my Mail id so many times but have never got spammed or scammed by this site till now.
---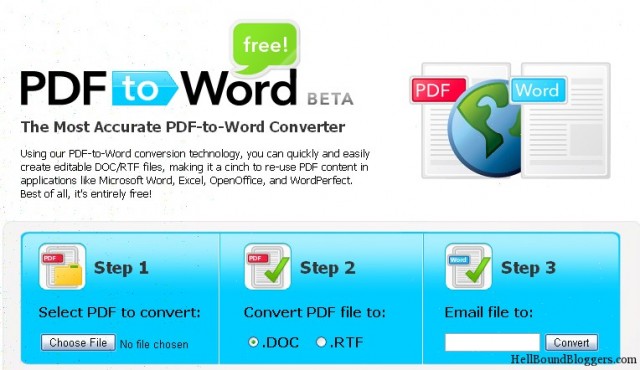 This site looks cool and attracts readers with its design. I have used this two to three times and would say the result is ok. It is also really simple to convert the files, as easy in 3 steps. Upload, select the output file format and enter your E-mail address before clicking the Convert button. The file is mailed to the ID in 3 minutes but be aware that sometimes it takes even 5-7 minutes as it depends on the size of the PDF uploaded.
---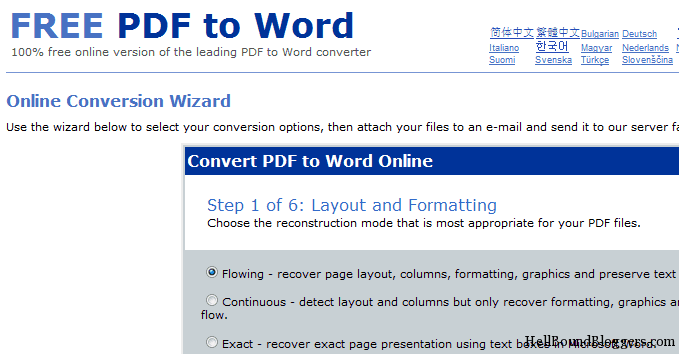 I have never tried this but have heard from friends that it works well. It asks you to complete 6 steps after which the Word file is generated. The first step is about the flow of the output file and the second is about the images present in the document. Third step is about Table detection and the fourth is about the Header/Footer detection. Fifth step will ask you several questions and the sixth step will ask you to upload the file via e-mail.
---
I have never tried this nor heard about this so try and let me know. This is a one single place for all the file type conversions as the drop down in the second step is quite big. It has 4 steps to be completed before getting the PDF converted.
Hope you all like it!!
If you would like to add more to this list then feel free to add it through the comments section!!
Want to discuss your queries and interact with experts? You can connect with HellBound Bloggers (HBB) Facebook group for free!
On August 17, 2010 by Praveen Sivaraman in Websites | Short Link: http://hbb.me/12JEna6