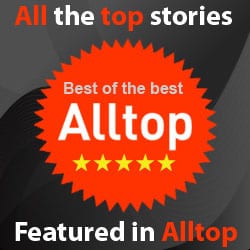 This is not just another announcement post. I'm really glad to announce that HellBound Bloggers was added to the Top Tech News page at Alltop, a popular news aggregating site.
HB will be sharing the space with some high profile Technology blogs like TechCrunch, Mashable, PC World and many more.
For people who don't know about Alltop, it is a popular news aggregating site. The purpose of Alltop is to help you answer the question, "What's happening?" in "all the topics" that interest you. You may wonder how Alltop is different from a search engine.
A search engine is good to answer a question like, "How many people live in China?" However, it has a much harder time answering the question, "What's happening in China?" That's the kind of question that we answer. In short, it is an 'online magazine rack' that displays the news from the top publications and blog.
The guy behind Alltop is Guy Kawasaki.
Updated : Now HellBound Bloggers is also featured in Top Blogging News.
Want to discuss your queries and interact with experts? You can connect with HellBound Bloggers (HBB) Facebook group for free!
On January 26, 2010 by Pradeep Kumar in Editorial | Short Link: http://hbb.me/Y7tQhs